Access Storage - Regina Highland Park
2401 1st Ave N, Regina, SK
1ST 4 WEEKS FREE *
Photos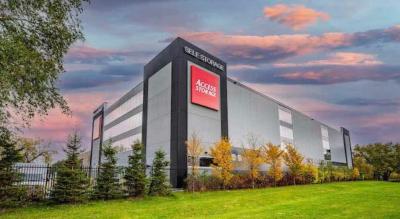 Hours
Office Hours

| | |
| --- | --- |
| Mon-Fri | Call from 8am to 10pm |
| Sat | Call 9am to 7pm |
| Sun | Call 9am to 6pm |
Access Hours

| | |
| --- | --- |
| Mon-Fri | Call 8am to 10pm |
| Sat | Call 9am to 7pm |
| Sun | Call 9am to 6pm |
About Access Storage - Regina Highland Park
We are Canada's  #1 storage company and have the metal to back it up, winning numerous service awards such as the Consumers Choice Award for the best storage company. No matter what your storage needs or how long you will be renting, Access is the perfect storage solution. 

Most of our facilities offer 1st 4 WEEKS FREE or FREE MOVE IN VAN. Call now for details!
* 1st 4 weeks free - subject to availability
Features
Climate Control
Drive-up Access
Security
Drive-in Loading Bay
Packing Supplies
Dollies & Carts Available
Payment Options
Moving Truck
Hours
Office Hours

| | |
| --- | --- |
| Mon-Fri | Call from 8am to 10pm |
| Sat | Call 9am to 7pm |
| Sun | Call 9am to 6pm |
Access Hours

| | |
| --- | --- |
| Mon-Fri | Call 8am to 10pm |
| Sat | Call 9am to 7pm |
| Sun | Call 9am to 6pm |
Facility Reviews
---
Had this storage unit for numerous months, they are only average in price and yet when we tried to access our unit.... we could not. The code would NOT work. Given it was a Sunday, they had no one in the main building which is fine; however, there is ZERO after hour assistance available. I called the store, their 1-800 number, the car rental side of things ANYTHING we could try and contact to resolve the issue. We were only given the run around and zero answers from anyone we did get a hold of. Even their "security" wouldn't answer on a Sunday so what does that tell you if there was an even bigger issue at hand. Called their office the following working day, was just told sorry, we reprogrammed the code and thats it -so frustrating. Looking to go elsewhere now with this service. Sometimes the extra money is worth it to avoid hassles like this.
---
Very poor service and gate code doesn't work as well, no after hour service. Now I'm stuck trying to move on a Friday night with no access to a unit that's paid for until Monday
---
My unit was broken into. Numerous valuable items stolen. No assistance provided to move my remaining property into another unit. The gate was constantly not functioning. Could not gain access on many occasions. Lax response from owners. Avoid this place!
---
Fantastic rates ... really great staff and the owner takes pride in this place ... safe and secure !